Four Foundational Pillars, One Campaign
The Building a Century of Excellence Campaign is raising support for Indiana Tech students in four key areas:
In addition to these four main pillars, the Building a Century of Excellence Campaign also has a goal to raise $2,400,000 in grants and foundation support. To date, this goal has already been exceeded, with $2,500,000 in support received so far.
Zollner Engineering Center Expansion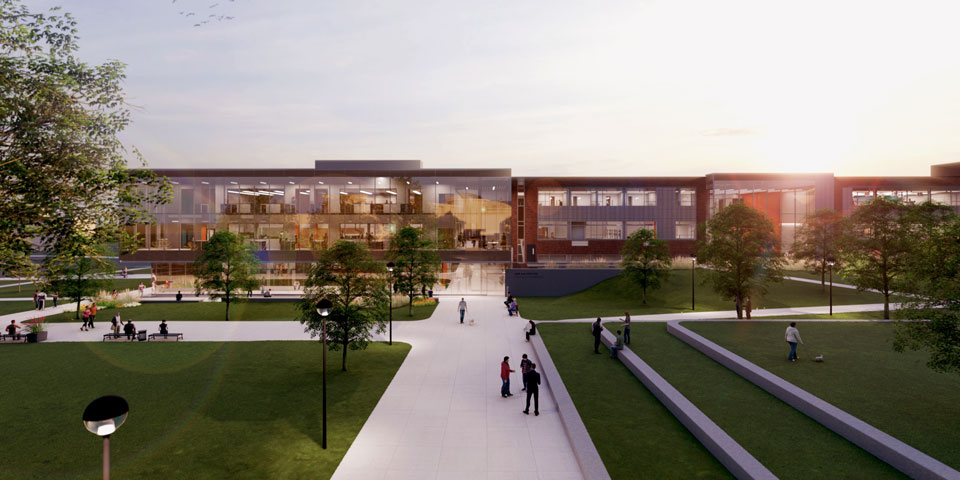 Originally known as the Dana Science Center, the Zollner Engineering Center was expanded to its current form in 2002. Given the significant changes in technology, education and career fields in the nearly two decades since, the time is right to reinvent and expand this vital learning facility to meet the needs of STEM students now and well into the future. This project will nearly double the center's current size of 40,000 square feet, enabling Indiana Tech to better serve existing engineering and computer science programs, and establish new programs, partnerships and initiatives.
The new, updated and expanded spaces in the Zollner Engineering Center will include new labs and classrooms, updated lab equipment, new computer lab facilities and modernized student engagement spaces to foster collaboration with fellow students, faculty, and industry partners. Just a few of the new spaces planned for the center include:
Cybersecurity/networking complex
Engineering innovation and design lab
Robotics lab
Power and controls lab
Fluid mechanics lab
Digital forensics lab
Biomedical engineering lab
Organic/analytical chemistry lab
Dr. Dave Rumsey, associate dean of the Talwar College of Engineering and Computer Sciences, notes, "The Zollner project will provide Indiana Tech with a special opportunity to expand and enhance the learning experience for our students. These improvements will greatly enrich our programs in engineering, technology, computer sciences, networking, cybersecurity, life sciences and more. Our faculty are excited about the new educational opportunities that will be present when the construction is complete. This project will create highly engaging, interactive, and hands-on experiences for our students."
The new addition to the Zollner Engineering Center will open in August 2022 for the start of the fall semester. The renovation of the existing Zollner building began in May 2022, with the entire expansion and renovation project to be completed in September 2023.
Student Scholarships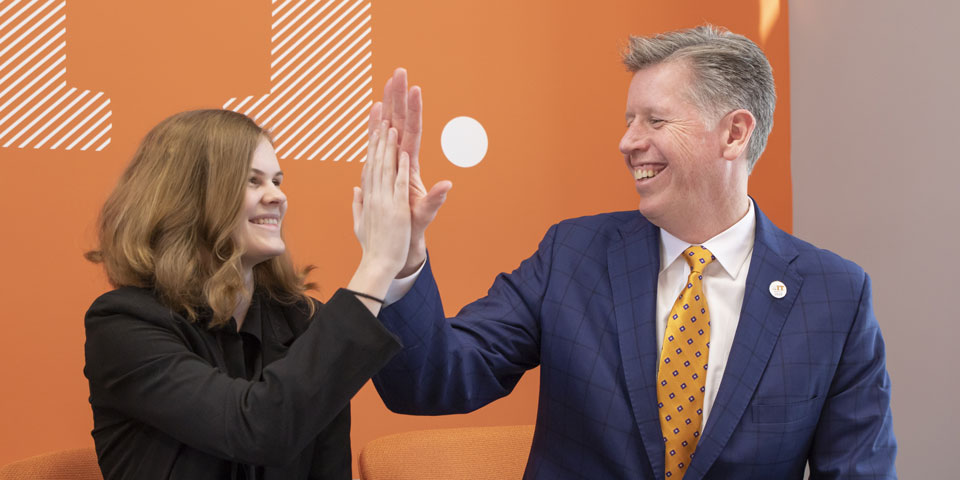 At Indiana Tech, we work to ensure that a lack of financial resources does not prevent students from pursuing their dream of a college education. Scholarships are used to bridge the gap for students whose financial situation might pose barriers to earning a degree. This support comes in a variety of forms. For some students, receiving a scholarship is the only way they can go to college. Other students find themselves in situations where their circumstances change, and they need extra financial support along the way to complete their degree.
Through this campaign, we seek to raise $5 million in endowed and spendable scholarships, which will generate financial assistance for our students for generations to come.
Endowed Scholarships ($2 million) – An investment in endowed scholarships will provide a steady stream of income to support present and future generations.
Spendable Scholarships ($1 million) – Spendable scholarships make it possible for these students to enroll at Indiana Tech, stay at Indiana Tech and be successful. The benefit of outright scholarships is immediate impact.
Last-Mile Scholarships ($1 million) – Many students exhaust their financial aid as they approach graduation. Last-mile scholarships aim to help ensure they are able to complete their degree.
Emergency Fund ($1 million) – Our emergency fund supports students who experience an emergency while at Indiana Tech and could benefit from additional financial resources to help them persist through their hardship.
Enhancing Student Success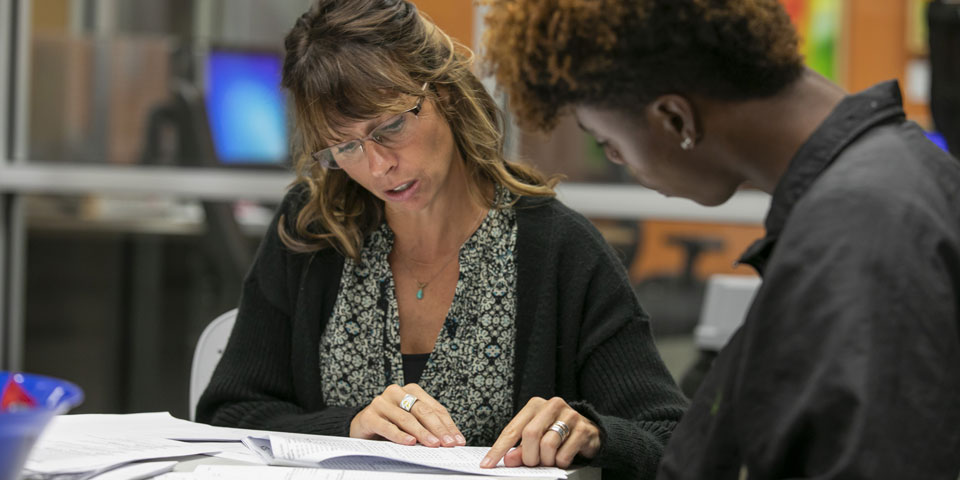 The nature of today's college experience requires a broader and deeper approach to student advising and support. This is true for students studying on our main campus as well as those who are online or at a distance from our in person, on-campus resources. The following initiatives are designed to enhance our student success efforts to ensure every student has the tools to be successful:
Office of Student Success – This center will continue to serve as a broad-based support system for our traditional undergraduate students and significantly expand the support provided for our non-traditional, online students. Through this campaign, the Office of Student Success will be positioned to help more students persist to achieve their ultimate goal – graduating from Indiana Tech and continuing a life of significance and worth.
Student Professional Development and High-Impact Experiences – In addition to providing an outstanding, career-focused education, we will expand the number and quality of opportunities for our students to demonstrate their professional readiness. These experiences will give students the opportunity to build a robust portfolio of projects and work experiences, and a professional resume.
McMillen Library Enhancements – In the spirit of continuous improvement, we strive to create a "learning commons" environment within McMillen Library, enhancing an already great place on campus where students and faculty will want to learn, work and engage with one another. This part of our campaign will drive significant improvements and greater alignment of several important academic and student-oriented resources, including the Teaching Excellence Center, Writing Center and Oral Communication Center.
Excellence in Athletics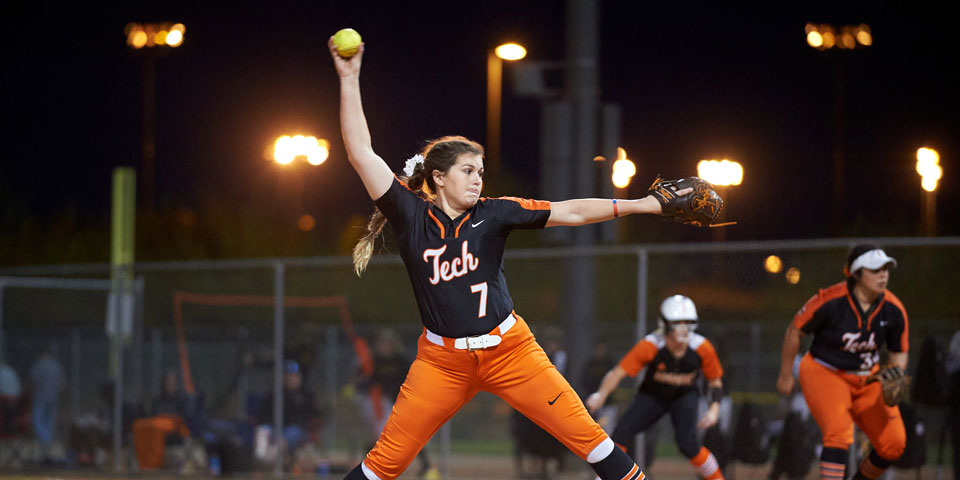 Indiana Tech student-athletes continue to earn national attention and recognition for their performance in the National Association of Intercollegiate Athletics. Through this campaign, we seek to provide our world-class athletes with world-class facilities that will allow them to maintain and improve their performance on the national stage. In recognition of the need for outside resources to remain competitive, Indiana Tech commits to an investment of $5 million dedicated to excellence in athletics. Funds will enable the university to build a new indoor track and field facility, enhance existing facilities across multiple sports, create a sustainable athletics fund for excellence and celebrate our longstanding athletic legacy with a dedicated Hall of Fame area on our main campus.