Leadership
Meet Our Campaign Co-Chairs
Thomas Stockamp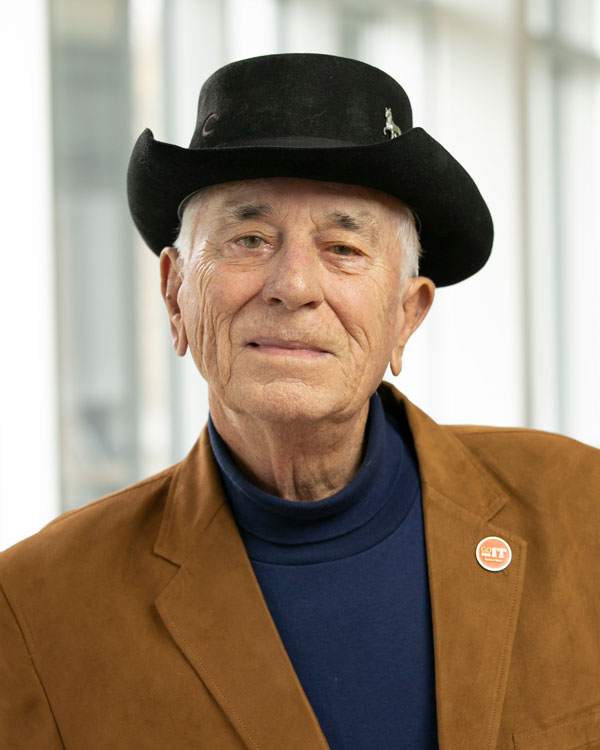 Born in 1939 on a small farm in a small town in southern Indiana, Tom Stockamp grew up taking care of cattle, rabbits, chickens, and ducks. At the age of 12, Tom and his family moved north to Fort Wayne, where he graduated from Concordia Lutheran High School in 1957.
Tom spent the first two years of his collegiate journey at Purdue University – both in Fort Wayne and West Lafayette. Those two years depleted his educational finances. Tom and his wife, Laurel, both went to work so they could finance the rest of his education. During this time, he discovered Indiana Tech and was impressed by the books, class sizes, and professors. In 1963, he received his BSCE, graduating with a 4.0 GPA, and #1 in his class! However, he could not have finished his education without the help of Indiana Tech Dean of Students, Mr. Young. After talking with a professor about his educational funding, Tom met with Mr. Young. He will never forget Mr. Young opening his filing cabinet, pulling out Tom's file, and informing him that he was not going to allow Tom to drop out. The following week he delivered on that promise – Tom had received a $1,000 national defense loan, which would allow him to graduate.
Upon graduating, he went to work for Old Fort Supply Company as their concrete specialist. He became the project manager to oversee the state-of-the-art, first-ever computerized concrete plant set-up and furnishing of 109,000 cubic yards of concrete for the project. He was the youngest engineer to ever assume this type of responsibility for a Corps of Engineers project. Soon after this project, he left the company and started his first business. Throughout his career, he owned and operated various businesses across the United States.
Tom married his high school sweetheart, Laurel, and together they had four children – Cassandra, Kurt, Clifford, and Christopher. They have been blessed with six grandchildren who are finishing college, starting businesses, and launching their own careers.
Tom has always remained close to Indiana Tech and in 1996, he established the Thomas and Laurel Stockamp scholarship to ensure students can earn an Indiana Tech degree for generations to come.
Zohrab Tazian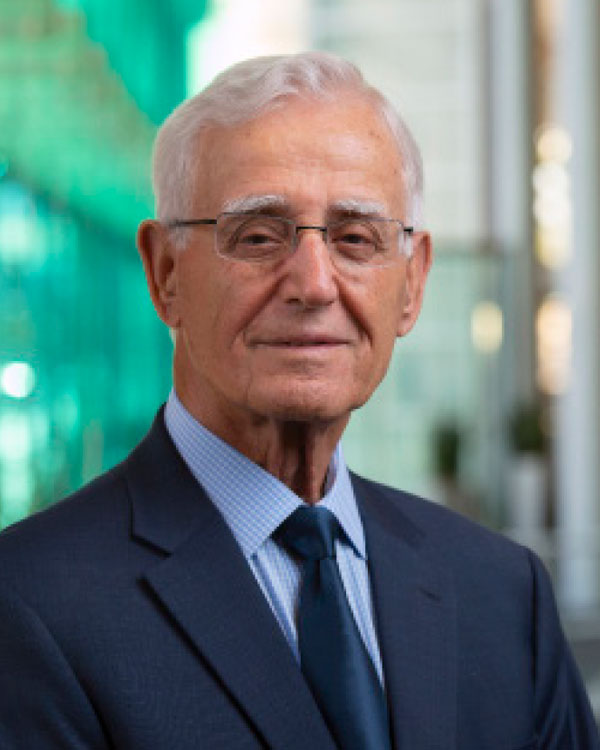 Born in 1931, in the Armenian village of Kheder Beg (now a part of Turkey), Zohrab
Tazian and his family were forced from their homeland and relocated to a refugee camp in Lebanon during World War II.
In 1957, Zohrab came to the U.S. to attend Indiana Technical College – Indiana Tech – to pursue an engineering degree. After graduation, he went on to start a successful civil engineering and land surveying business, Z.K. Tazian Associates, Inc. During his illustrious career, Zohrab designed the All Saints Armenian Church in Glenview, Illinois, St. Gregory Armenian Apostolic Church in Granite City, Illinois, and St. Nicholas Orthodox Church in Fort Wayne, Indiana.
In 1968, he was elected president of the Indiana Tech alumni board and was the alumni representative to the university's board of trustees. In 1970, Zohrab became a full member of the university's board of trustees and served for more than 27 years. As a 1960 BSCE graduate, he has remained a staunch advocate for Indiana Tech. In fact, in 1993, he established the Nicki & Zohrab Tazian Scholarship to assist students pursuing a degree in the College of Engineering and Computer Sciences.
Zohrab has four children – Tina, Sona, Ara, and Hera – four grandchildren and two great-grandchildren.