Stories of Support
Indiana Tech is grateful for the support received for the Building a Century of Excellence Campaign from a wide range of alumni and friends of the university. Here we share some of their stories.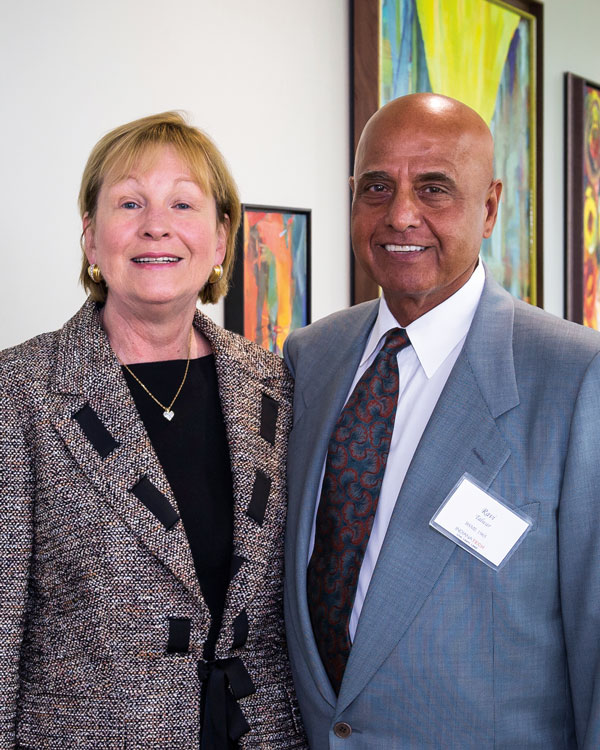 Eleanor and Ravi Talwar

BSME 1965
When Ravi Talwar, BSME 1965, first left India in the early '60's, he felt uncertain about what he might experience so far from home. "When I came to Indiana Tech nearly 60 years ago, it was the first time I had the opportunity to travel outside my home country," he notes. "I was not sure what to expect, but my parents supported and encouraged me. I soon found out that Indiana Tech was also a place where people would support and encourage me."
Talwar earned his degree in mechanical engineering from Indiana Tech, and then began a distinguished career as an engineer, manager, and entrepreneur. He met his wife, Eleanor, soon after his time at Tech. In the years since, they've become steadfast supporters of the university. They've shared their time, talent and treasure to help students have the same opportunity for a quality education that Ravi had. As part of this commitment, Ravi and Eleanor have been generous supporters of the Building a Century of Excellence Campaign.
In recognition of their outstanding commitment to the university, Indiana Tech has named its College of Engineering and Computer Sciences in honor of the Talwar family. The Talwar College of Engineering and Computer Sciences name was adopted in December 2021, having been recommended by the university's senior leadership and unanimously supported by Indiana Tech's board of trustees at their December 2021 meeting.
Indiana Tech President Karl Einolf shared that, "Ravi and Eleanor Talwar exemplify a deep commitment to our students and to our mission of preparing them for successful careers and lives of significance and worth. For many years, they have given generously of their time, talent and treasure to help build Indiana Tech into what it is today, and what it will become in the future. I can think of no one more deserving of an honor such as this. All of us at Indiana Tech are grateful for their longtime support."
In addition to the BSME degree he earned at Tech, Talwar was recognized by the university with an honorary doctor of engineering degree in 2013. He was elected to the Indiana Tech board of trustees in 2016, and currently serves as chair of the board's academic affairs committee.
Read more about Ravi and Eleanor, and the Talwar College of Engineering and Computer Sciences, in the Winter 2022 issue of Indiana Tech magazine, available online at magazine.indianatech.edu.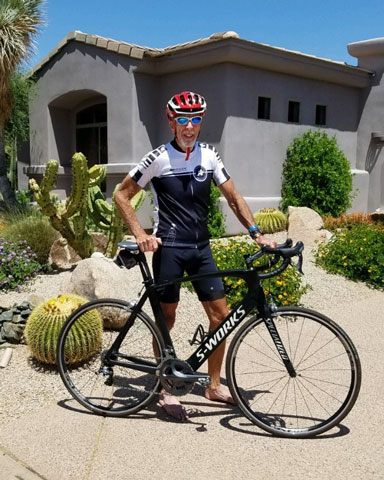 Bud Byroads

Civil Engineering, 1969
Like many Indiana Tech students over the years, Bud Byroads came to the university from modest means as the first in his family to attend college. Hailing from Western New York, Bud was seeking an engineering school that would provide a quality, hands-on education. At the same time, he needed to find a more affordable college option than those available in his home state.
Indiana Tech proved a strong fit, and Bud got the quality education he set out for, earning his B.S. in Civil Engineering in 1969. "I enjoyed Indiana Tech," Bud notes. "The fact that it was smaller worked in my favor. Everyone was pretty serious about their studies. Everyone was working hard, which made it easier to focus on academics."
Of his professors here, Bud says, "They were focused more on hands-on work here, rather than the theoretical. I liked that since I've always been more of a doer. They did a great job in taking students and creating engineers." Bud also fondly remembers his time in Theta Xi fraternity and has kept in touch with a number of his brothers throughout the years.
Still, Bud did face challenges in affording college. He was able to pay for his education through a variety of means, including taking part in Tech's co-op program and securing student loans. While it wasn't easy, his education did lead him to a long and successful career, including 45 years at the same company with stops at locations throughout the United States. He also came away with an understanding of the financial challenges students face in pursuing their educational goals.
Bud's experience led him to establish an estate gift to benefit students, which will fund the Wilson Byroads Indiana Tech Engineering and Science Scholarship. "The reason was to give students the opportunity to get involved in the engineering and technical world," he says. "It's to give an opportunity for those who might not otherwise have the financial wherewithal to attend school. I want to be able to pay forward some of what I got."
When asked what advice he would give others considering supporting students, Bud says "At the end of the day it's about the kids. I think it's our obligation to pass things on. We don't always appreciate what's going on around us at the time it's happening. There were opportunities given to us by others, and our job is now to pass it on and help other people the way people helped us."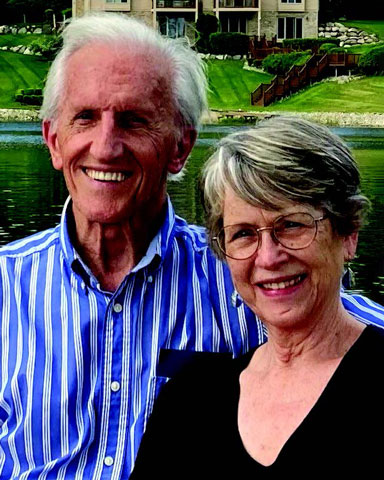 Allen Price and the Office of Student Success

During a career featuring rising levels of success starting as a software engineer then switching to media production, corporate event producer and internet entrepreneur, Allen Price came to realize he had a core strength. "The fundamental thing I learned about myself was that I was good at figuring things out," he says. "Be patient, study it, and you'll figure it out. It's possible."
As a young man starting his education at Indiana Tech, however, it took time for Allen to figure out what was possible, and how to be successful in his studies. Hailing from central Indiana, Allen arrived at the university in 1961 and remembers that "I started off well at Tech, but it got tougher as I went." A physics major, he recalls that in comparison to some of his classmates, a number of whom were older and had military experience, "I was less focused and mature."
Allen spent three years at Indiana Tech, ultimately transferring to Ball State University, where he earned his degree in physics. From there, he started his career in satellite imaging at Lockheed, then launched his own company producing visual media and then large-scale events for well-known Silicon Valley companies, with Apple being one of his best clients. He calls it "Showtime for corporations." He also grew into an award-winning photographer along the way.
Despite his wide-ranging success, Allen never forgot his early struggles in school, or his connection to Indiana Tech. One of the charter members of Indiana Tech's chapter of Sig Ep fraternity, he reconnected with several of his fellow members through a reunion event and the chapter's efforts to raise funds for a new house on campus. He began visiting campus more regularly, and soon learned of an initiative that piqued his interest: Indiana Tech's Office of Student Success (OSS).
The OSS provides students with individualized support and resources to help them thrive academically. From help in setting goals to academic support services and tutoring along the way, the OSS works with students from their first day until graduation day. The result has been increased retention of students from year to year, and increased numbers of students earning their degrees.
Allen learned about the OSS during one of his visits, and came away impressed with the staff and facilities, along with the proactive nature of the team's work. He noted that the OSS team works with every student early in their academic careers, not just once a student encounters a challenge. "I didn't know something like the Office of Student Success existed," he says. "I was really impressed with what they are doing. Something like that definitely would have helped me when I was in school."
Allen decided then to support the OSS as part of the Building a Century of Excellence Campaign. When asked about the motivation behind his support, he shares, "Giving back to those who gave to me is a fundamental value. How many people have given freely to you so you could build upon it? That's a life lesson that becomes more and more important with age. And, there's no doubt that there's an incredibly good feeling that comes from doing something to help others."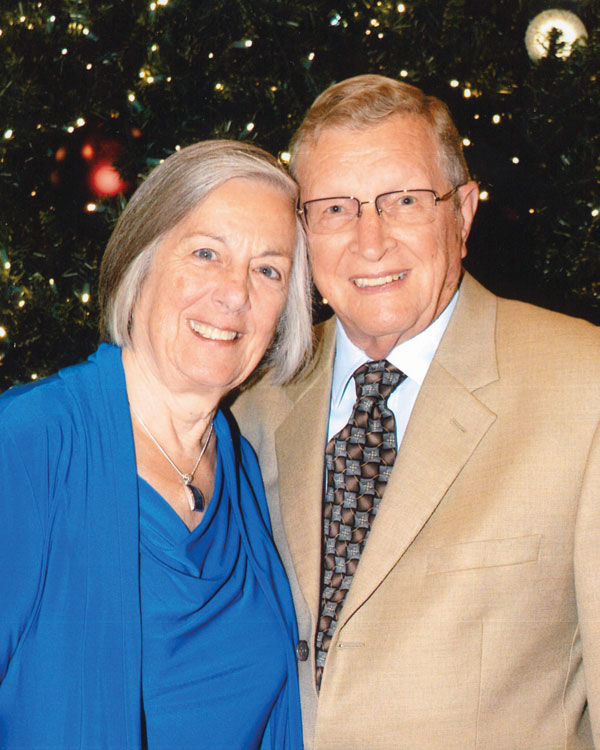 Jeanne and Dick Sutton

BSME 1957
In appreciation of their support, Dick and Jeanne Sutton's names will soon grace a new feature of McMillen Library at Indiana Tech: The Dick and Jeanne Sutton Learning Commons. The space will be a dedicated area for students to work collaboratively on projects, and a place for independent study.
By supporting such a resource, the Suttons hope to enhance student success, and instill in students a love of learning that the two of them share. Dick is a 1957 BSME graduate of Tech, while Jeanne holds a nursing degree from the Ohio State University along with 68 additional credits from her alma mater.
For the Suttons, the connections and friendships students make during their studies are central to their success. The ability to collaborate on assignments and group projects is an essential aspect of any student's education. No one can do it alone, and the chance to prove oneself as an effective team member is as important as the work itself.
At times, Dick's home life made it difficult to focus on his studies. He shared a small house with four family members, often working at his kitchen table with the television blaring in the next room. It was there that he did homework and worked on design projects and other assignments. Learning in that space was always challenging for him.
He began spending time in the library to focus his attention and connect with like-minded students trying to make the most of their education. "Indiana Tech taught me how to focus on something and to persevere. That is how I got through and achieved success," Dick says warmly of his time here.
Dick also found that many students were older and earning their degrees through the GI Bill. The maturity they demonstrated was an asset for the school, as all the students followed their example of being driven towards education with purpose. They had a clear plan that helped them see exactly where their degrees could take them.
The Suttons recall Dick's days at Indiana Tech fondly, and relish how much the university has grown since then. A recent visit during homecoming provided them the opportunity to learn about new programs, and hear about the challenges facing today's students. It was during this visit that they decided the time was right to leave a legacy for the students of today and tomorrow.
Asked why they chose to establish the new Learning Commons at McMillen Library, Dick and Jeanne share that education started them on the path to a life of support for their family and the freedom to explore their passions. "It was tough at times, but I enjoyed working and learning with my fellow students and when I graduated, I was happy and felt I had received a very good education," Dick says. Today, he says, "We are proud of Indiana Tech and how it has progressed over the years with new programs and fields of study."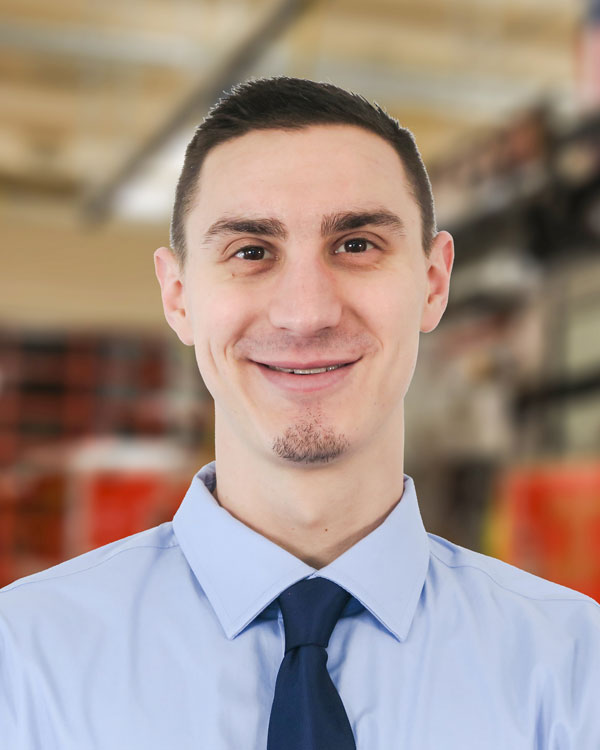 Scott Anderson

BSEE 2016
When researching colleges, Scott Anderson found Indiana Tech to be the ideal choice for college. The Milwaukee native saw the smaller class sizes, the hands-on learning, and the career-focused curriculum as a perfect fit for his needs. "It stood out to me that Indiana Tech was not a big research institution with outside priorities like some larger universities are. Here you can get freedom to be more hands-on with your own interests," Scott notes.
At Indiana Tech, Scott learned from professors who were directly engaged with each student and had practical, real-world knowledge in their fields. He was able to engage personally with his teachers and university staff, which made his education more impactful than he might have experienced anywhere else. Indiana Tech offered him opportunities to learn valuable skills outside of the classroom, too.
"When I graduated, I was very comfortable with the workforce transition," Scott says. "I had experience with effective communication and interviewing, working within deadlines, and adapting to changing expectations. It really increased my market value." He also shares that, as each of his potential employers researched Indiana Tech, they found the curriculum impressive, the skill sets developed by students advantageous to their industry, and the school's applicants, like him, career-ready on day one.
Now, even as young alum just starting his career, he believes in giving back to help the next group of students. "I want to give back to make it possible for other students to build and increase their own market value, too," he says. "Giving back is a no-brainer because of what I received from Tech." Scott is confident that the Zollner project will provide exceptional growth opportunities for students at the university. "I am excited to see there are plans for newer technology and that we are adapting to make it available for students. These expansions in lab space, classrooms, technology and programs will impact students greatly."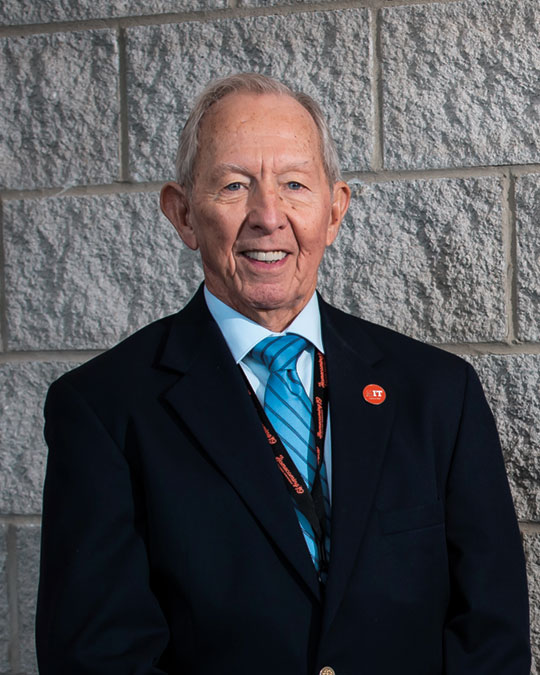 Jack Balko

BSME 1958
Jack Balko's path after graduating from Indiana Tech may be a familiar one to many of our alums: starting out applying what he learned in his courses; continually adding to his knowledge, skills and education; and eventually becoming an industry leader, innovator and entrepreneur in his own right. His experiences along the way have given him a deep appreciation for his Indiana Tech education. This, in turn, has motivated him to become a comprehensive campaign supporter, and also to include Indiana Tech in his estate plans.
Starting with service to his country in the U.S. Army, Jack gained experience with guidance and imaging systems at various career stops over the years after Tech. He worked on landmark projects such as the development of the Boeing 747, and was part of a team that developed some of the first electronic records capture, page reader and scanning devices, participating in several patents along the way.
Jack's work with electronics and display systems led him to invent the world's first automated timing and photo finish system for racing competitions, which he went on to name ACCUTRACKTM and build a highly successful company around. (Jack, his ACCUTRACKTM system and his company, Specialty Instruments Corporation, were profiled in the Fall 2019 issue of Indiana Tech Magazine – read more at magazine.indianatech.edu).
Recently, Jack has grown more involved with his alma mater, and encourages his fellow Tech alums to do the same. "I had missed out by not being more connected over the years," he says. For those who haven't been involved at the university, he says, "I'd encourage you to plug back in, to see what's going on and get involved. I've really been blown away by what they've achieved over the years, and very impressed with the campus, the programs and the faculty."
"When you think about what you're going to leave behind, you ask, how can it be used in a worthwhile way?" he asks, and then shares that, in his experience, "Indiana Tech is a good thing to be a part of."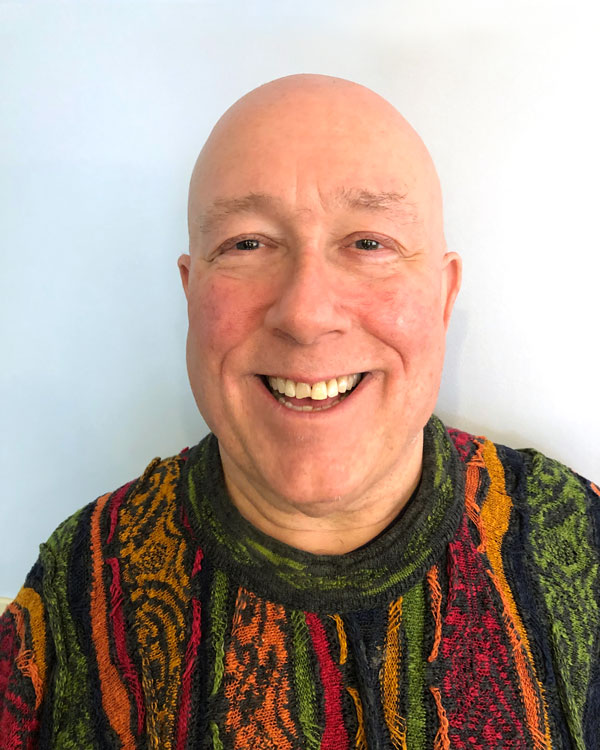 Dr. David Lee

BSChE 1977
For Dave Lee, Indiana Tech has always been a family affair. "My dad, Harold, received his B.S.E.E. from Indiana Tech in the 1950s and was heavily involved with the alumni association. He had a good working knowledge of Indiana Tech," he says. "There wasn't much room for both Dad and me in the field of Electrical Engineering," he chuckles, "so I chose Chemical Engineering."
"From Dad, I knew that Indiana Tech offered intimate classes and excellent access to its professors," continues Dave. "And that was true. I recall one professor being entirely willing to meet with students – any student, any time, even those who were not in his classes. His focus was completely on sharing his knowledge with others."
Indiana Tech's smaller class sizes and personal attention were beneficial to every student. Dave admits his situation was unique in certain ways, however. As a young freshman, he was also a newlywed, starting out life with his wife, Debby. Dave says there were times when balancing it all led to challenges. There were uncomfortable moments when more personal help was needed.
"It is so hard to pay attention to the work you have to do if you are struggling financially," Dave notes. He found his expenses for summer classes were mounting, and a small loan was needed to help him make it through. It was humbling. "I learned that if you don't voice your needs then no one can help you," Dave said. "I also learned that Indiana Tech finds solutions."
The help he received was pivotal for Dave, as it allowed his academic journey to continue onward to Case Western Reserve University, where he received his M.S., and, ultimately, his Ph.D. in Macromolecular Science. From there, it was on to a highly successful career in industry, in leadership roles at range of innovative companies. Now retired, he focuses on spending time with family and supporting organizations he believes in, such as his alma mater.
Dave and Debby established the Dr. David and Debra Lee Engineering Endowment Fund to provide funds for the College of Engineering and Computer Sciences. Proceeds from the Lee Engineering Endowment are used to purchase a variety of equipment and materials needed to help others excel, such as lab supplies, software upgrades, new hardware and funding for student projects. In addition, proceeds from the Fund help purchase equipment to enhance the hands-on, personal instruction for engineering and computer sciences students that Dave received during his time at Tech.
"I would suggest that small class sizes and professors who really care and are available are baked into the university's DNA," Dave concludes. "It set me on to a direction I enjoyed and found success in.
"Indiana Tech led me to where I am now, and I want to make sure that future generations have that same support."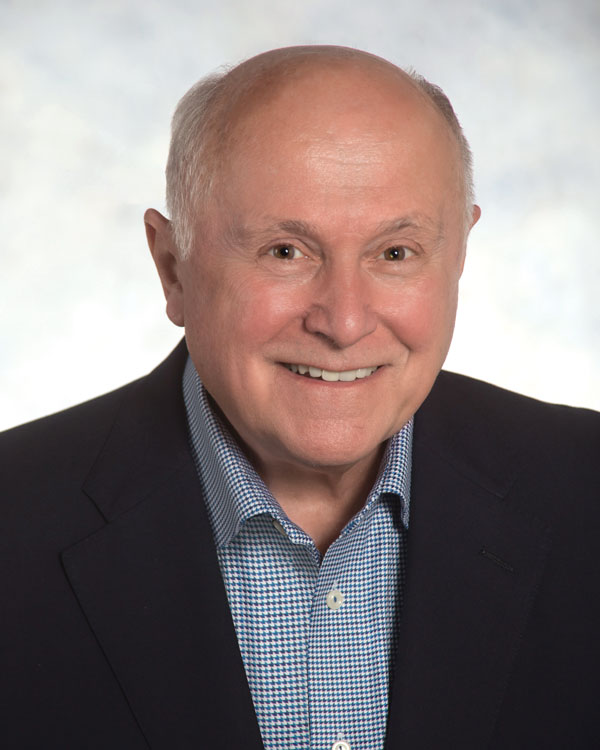 Charles Lingenfelter

BSME 1972
Change is inevitable in life, for both individuals and institutions like Indiana Tech. Yet the most essential things can and should remain the same. One worthwhile example of the latter, for Indiana Tech grad and supporter Charlie Lingenfelter: the university's essential commitment to its mission of preparing students for successful careers and lives of significance and worth.
Of his time here, Charlie says, "Indiana Tech taught me the process of how to analyze and solve problems, to address issues, and to resolve them. It helped me to look at a problem and effectively work toward a solution."
Charlie's decision to give back to his alma mater through the Building a Century of Excellence Campaign is deeply rooted in his belief that the school remains a place that serves students well today, while it continues to evolve to meet future challenges and opportunities. "I am giving back because I want to help the university continue its successful transformation in preparing itself for its second hundred years. If the university has the resources to prepare the students for their futures that will ensure success for all of the university's stakeholders."
Among the key areas in which Charlie feels the university can help students succeed are those grounded in his various roles as a salesperson, sales and marketing executive, and public company CEO over the course of his career. He's noted that there are some core, fundamental skills present in successful team members and leaders.
"Communication skills made me an effective leader, and going forward, this needs to be a priority for the university's graduates," he shares. During his time at Indiana Tech, Charlie sought out communication courses in technical writing and public speaking to improve himself in ways he knew would be equally important to his engineering skills.
That sort of well-rounded career preparation has guided his giving to Indiana Tech. "I thought 'what applies to graduates today? Where can I help the school better prepare students to be successful?'" Charlie wound up being an instrumental supporter of the creation of the Writing and Oral Communication Center at Indiana Tech in 2020. This heavily-utilized resource helps students hone their writing and presentation skills in meaningful ways, better preparing them for career success and future leadership roles.
Charlie's professional experiences show that no matter how great an idea or solution is, if it is not communicated well, it will never achieve success. Thanks to his support, Indiana Tech is providing students with new and better tools in their pursuit of personal and professional accomplishment.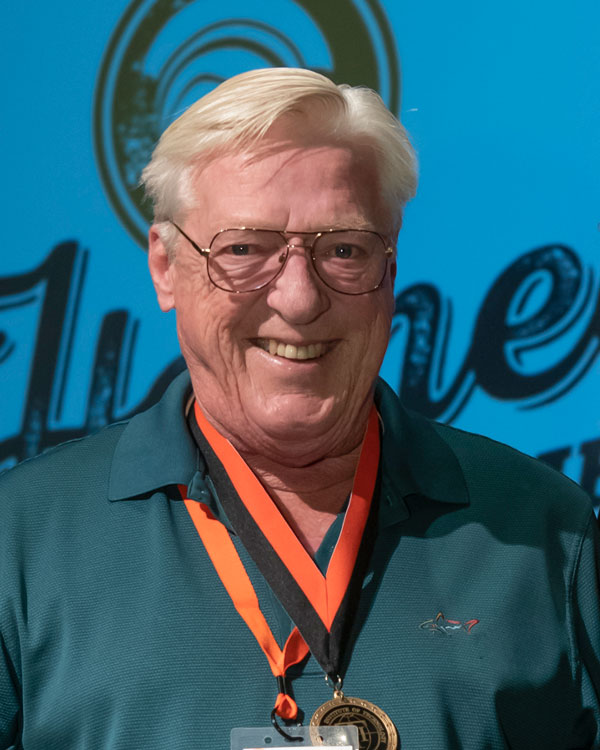 Ray Broshar

BSCE 1968
Many alumni know longtime Indiana Tech president Don Andorfer, who joined the university as its controller in 1977 and served as president from 1985-2003, as the leader who helped Indiana Tech regain its footing and thrive after numerous years of difficulty. It was President Andorfer who first inspired Ray Broshar '68 to become a significant supporter, a commitment he has carried on to the present day.
"I want to see Tech survive, to move forward," Ray says. "I want it to succeed. It is important for that to be a part of my legacy. I want Indiana Tech to give success to those [students] that follow."
Ray looks back on his time at Indiana Tech with appreciation and some humor, too. "I always felt I kind of 'dumb-lucked' my way in," he says. "My brother-in-law, Ken, told me about it and shared that I would be able to work and study at the same time. I took a class and was surprised that I could learn the material. Professor Schrader was a tough professor, but one of the most effective. He shared with me the philosophy that college is there for you to learn what you don't know. And then from there, you're able to grow."
From that day on, Ray knew Tech was where he belonged. "From that first class, I wanted to be a student, an alum, and a supporter of Indiana Tech," he says. Giving generously to various university areas of need over the past 40 years, Ray's most recent pledge to the Zollner Engineering Expansion continues his lifelong commitment to supporting his alma mater.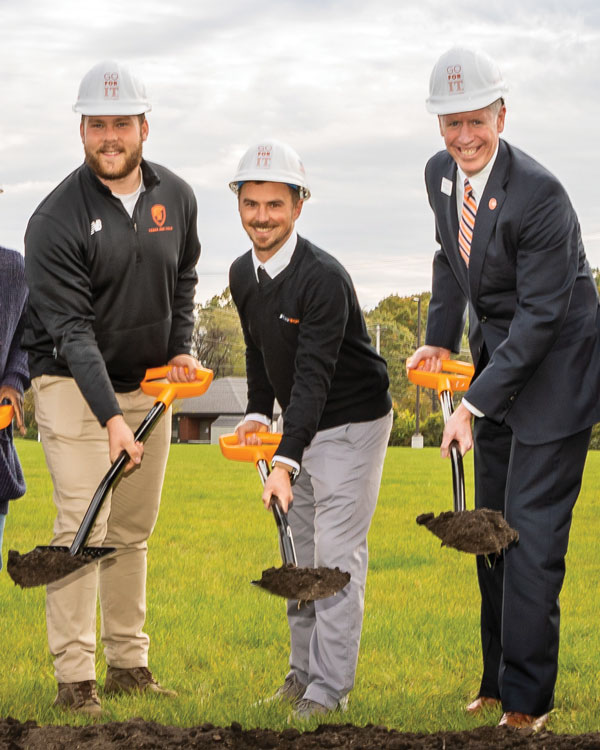 Anonymous Donor Boosts Athletic Excellence

In support of the excellence in athletics pillar of the Building a Century of Excellence Campaign, an anonymous donor gifted Indiana Tech $4 million toward the construction of an indoor track and field facility at the university's Warrior Park athletic complex. The building includes a six-lane competition track, with the interior of the track featuring a turf surface to allow other athletic teams to utilize the space.
"Indiana Tech is eternally thankful for this wonderful and historic gift," said President Einolf. "This is the largest single donation in the history of our university, and it will help us build a facility that is second to none. The remarkable generosity shown by this donor continues their long history of supporting our students, which I deeply appreciate. Thank you to this true friend of our students and our school."
At the suggestion of the donor, the new facility will be named in honor of current Indiana Tech head men's and women's track and field coach, Doug Edgar. Under Coach Edgar's leadership, Indiana Tech has become one of the nation's top track and field programs. Over the past 10 years, the program has amassed 14 national championships.
The university broke ground on the new Doug Edgar Indoor Track in October 2021. The facility opened its doors in January 2023. The new indoor track and field facility attach to the east side of the existing Warrior Athletic Multipurpose Building at Warrior Park.